Hosokawa, which means "narrow river," takes you on a journey to ancient Japan with its authentic Japanese cuisine. Experience the ultimate Chef's Table experience as our chefs prepare your dishes with Japanese precision on the hot teppanyaki grill.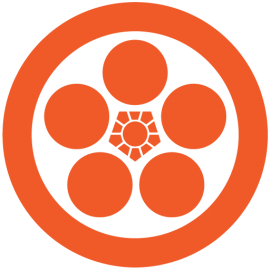 Welcome and be prepared to be amazed.
Teppanyaki
For over 30 years, we have been offering an authentic Japanese cuisine called teppanyaki. With carefully selected ingredients, our chefs open the doors to the world of a Japanese culinary ritual.
The teppanyaki concept ("teppan" – iron plate, "yaki" – grilled) is built on three key pillars: exceptionally fresh ingredients, high-quality equipment, and the skill of the chef.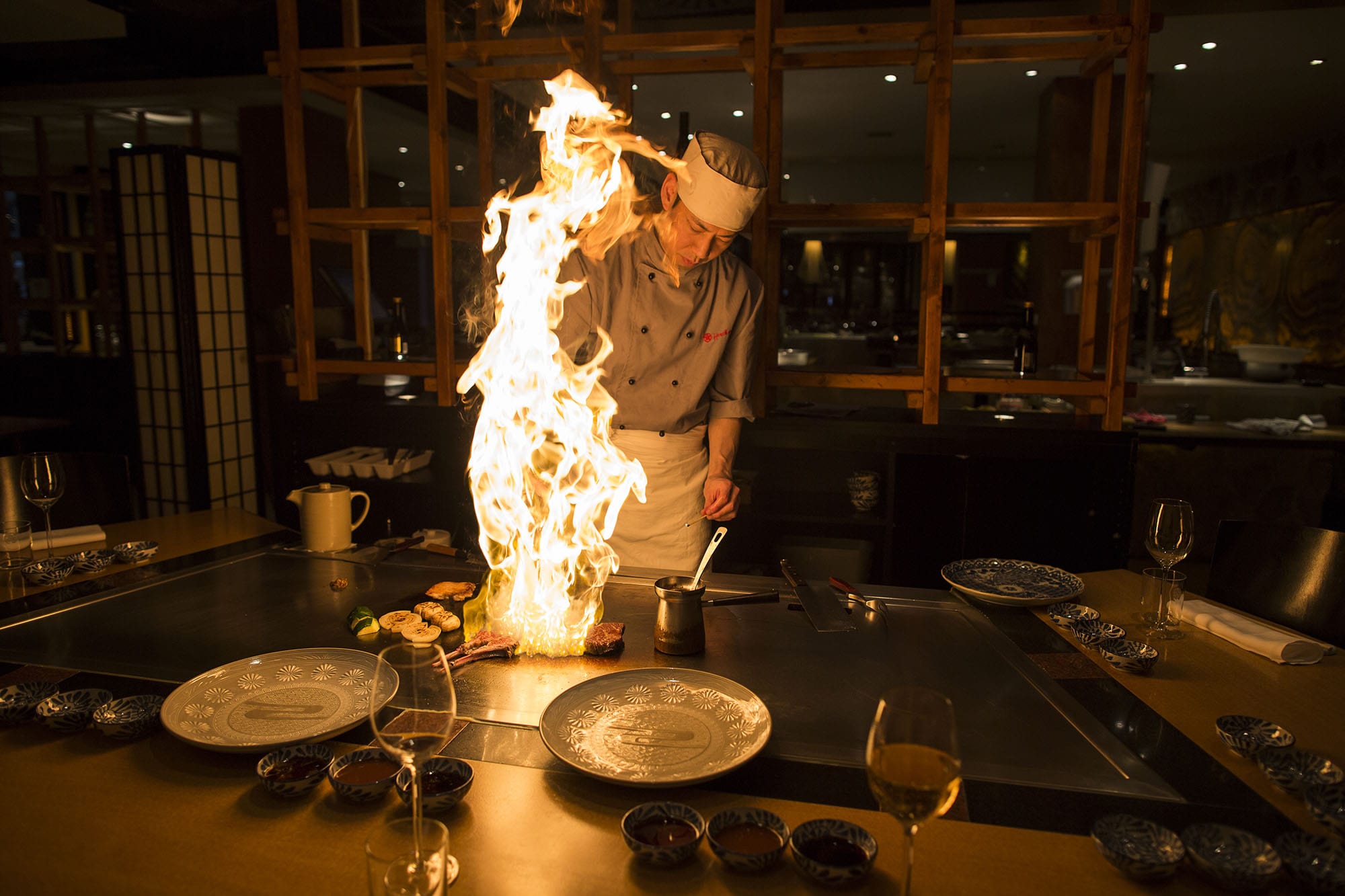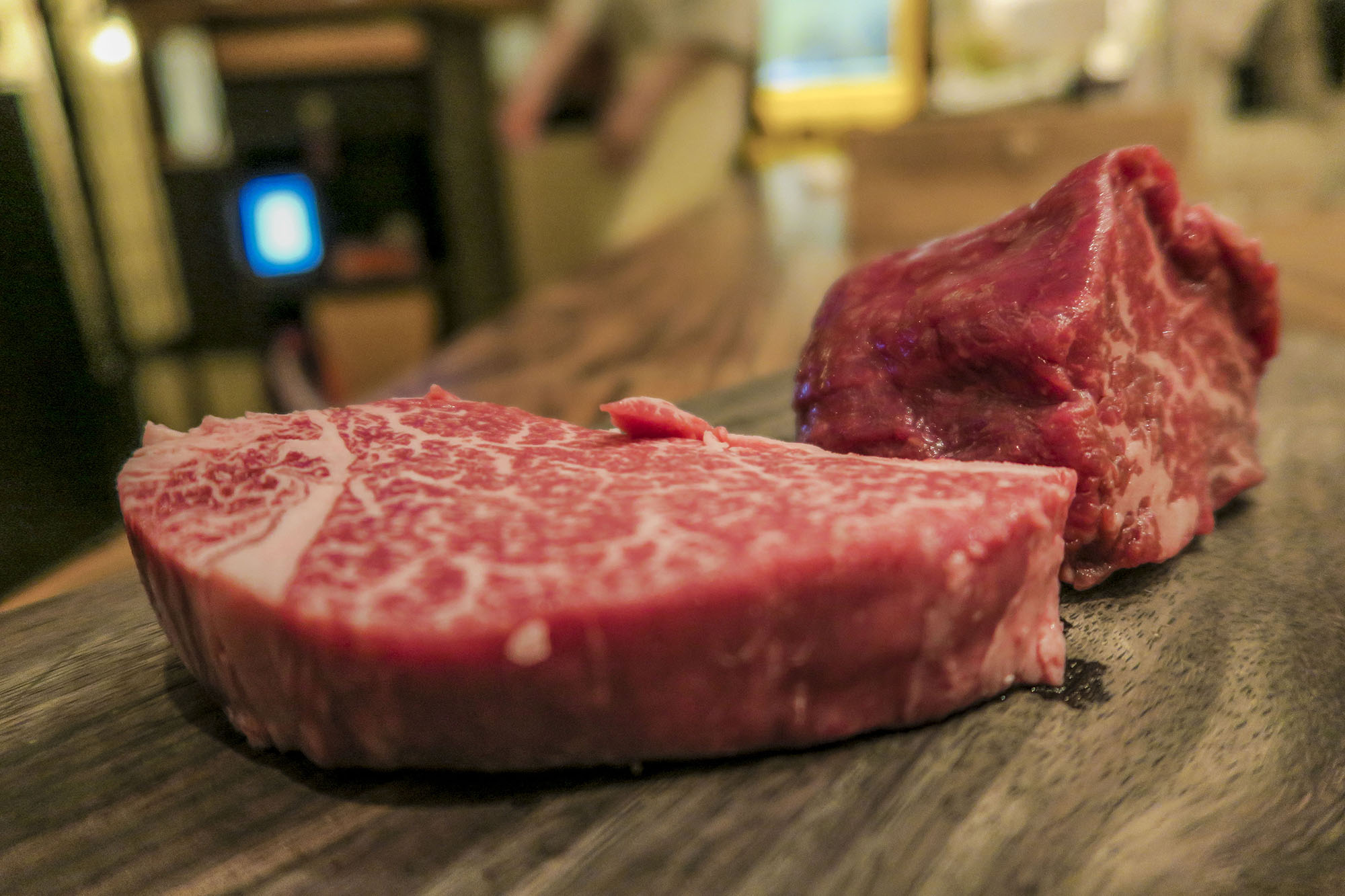 Wagyu
In our authentic Japanese kitchen, we take pride in the high quality of our ingredients. A true star on our menu is our Wagyu.
Wagyu, which literally translates to "king of cows," is globally renowned for its unparalleled marbling, flavor, and tenderness. We import our Wagyu beef directly from Japan, where it meets the highest quality standards.
The refined texture and delightful, almost buttery flavor of our Wagyu beef will provide your taste buds with an unforgettable umami experience. With every bite of our Wagyu beef, you'll savor the rich umami notes that will elevate your culinary pleasure to new heights. We invite you to come and taste this delicacy.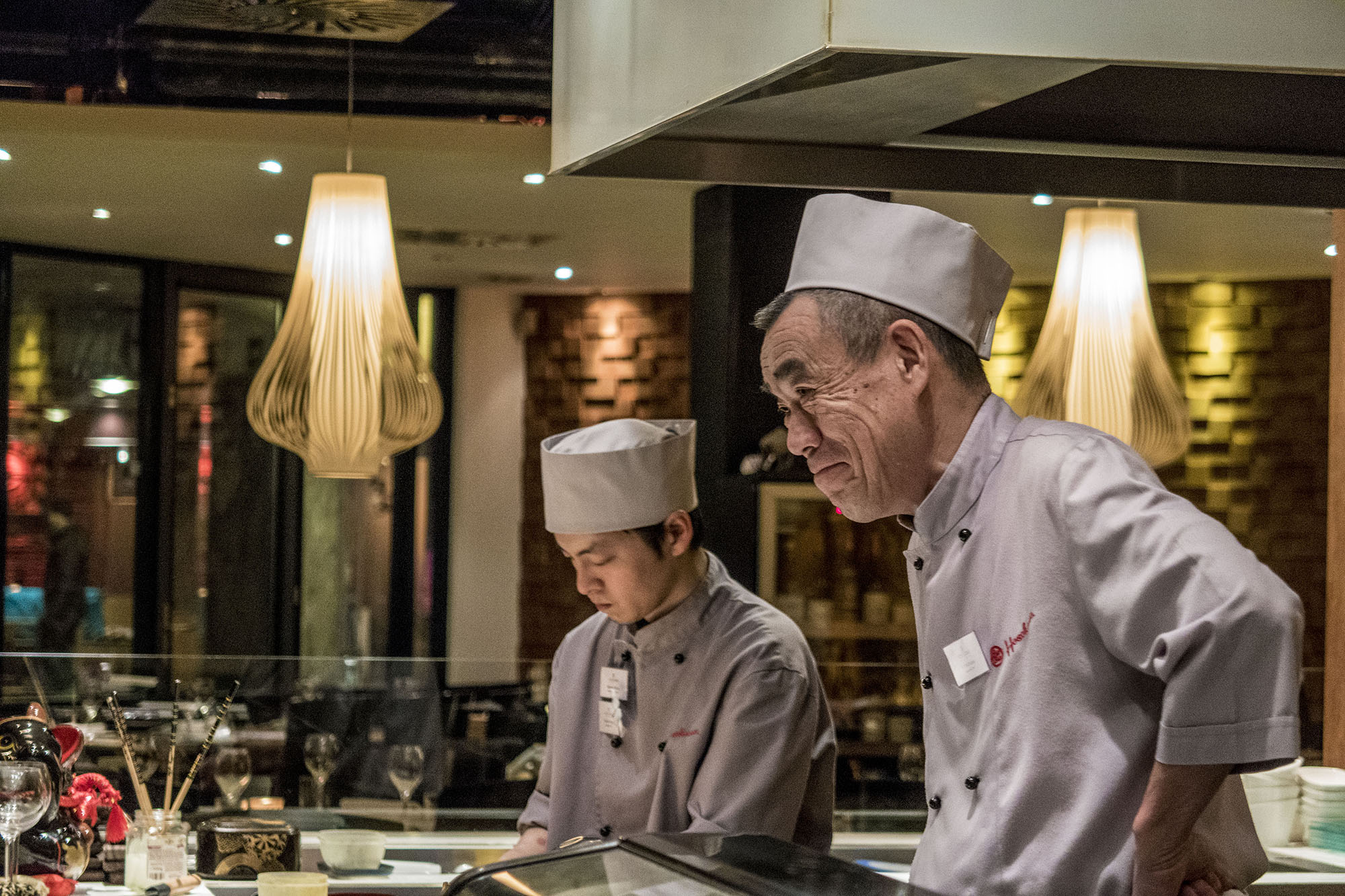 Japanese cuisine
Hosokawa's Japanese cuisine pays tribute to the traditional culinary art of Japan, with a focus on high-quality ingredients and authentic flavors. Our dishes provide a unique and unforgettable culinary experience.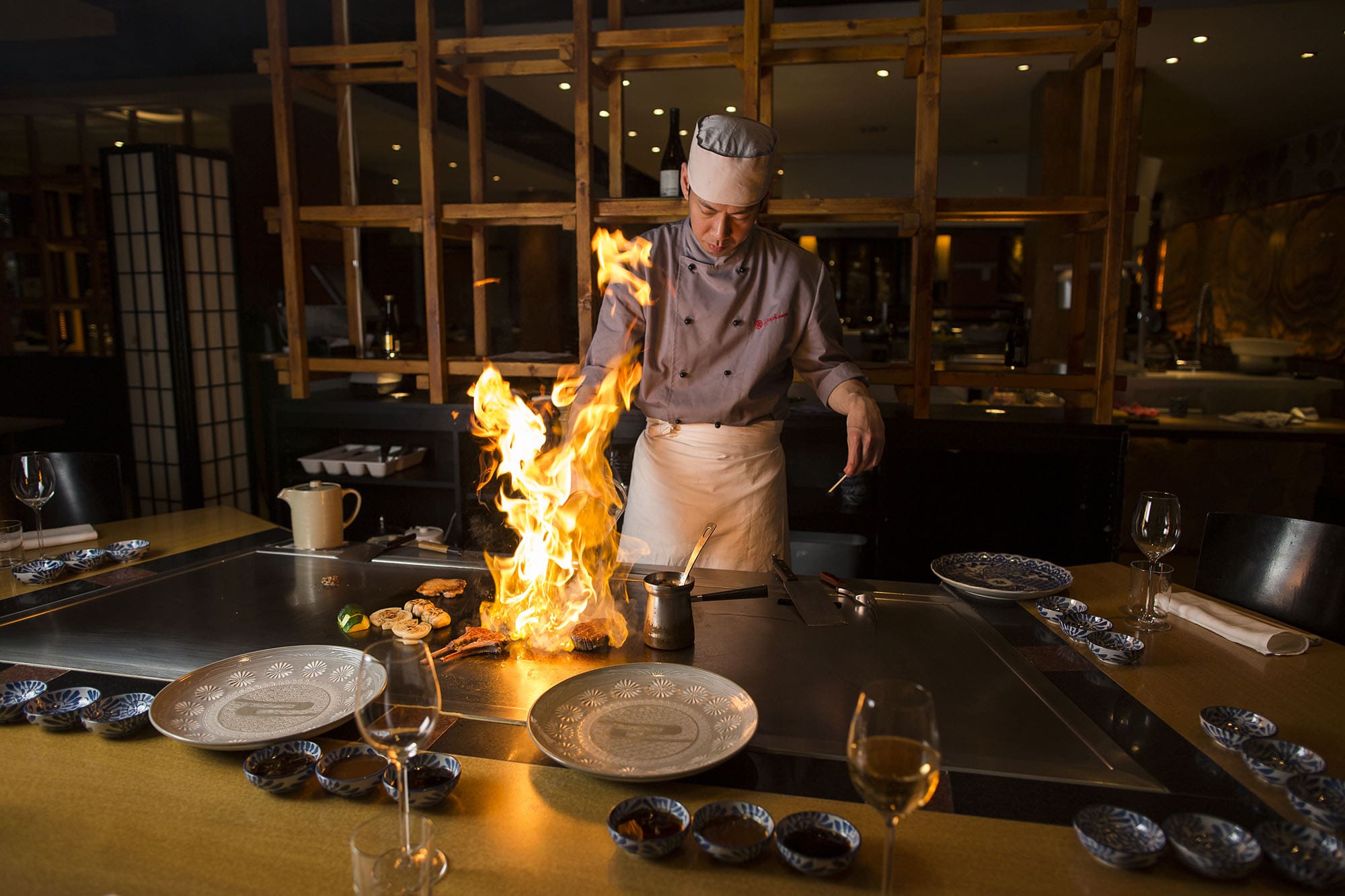 Teppanyaki
Our expert chefs create a culinary dinner show with fresh ingredients on the sizzling hot iron griddle. The sizzling sounds, delightful aromas, and interactive presentation deliver a culinary spectacle to be enjoyed.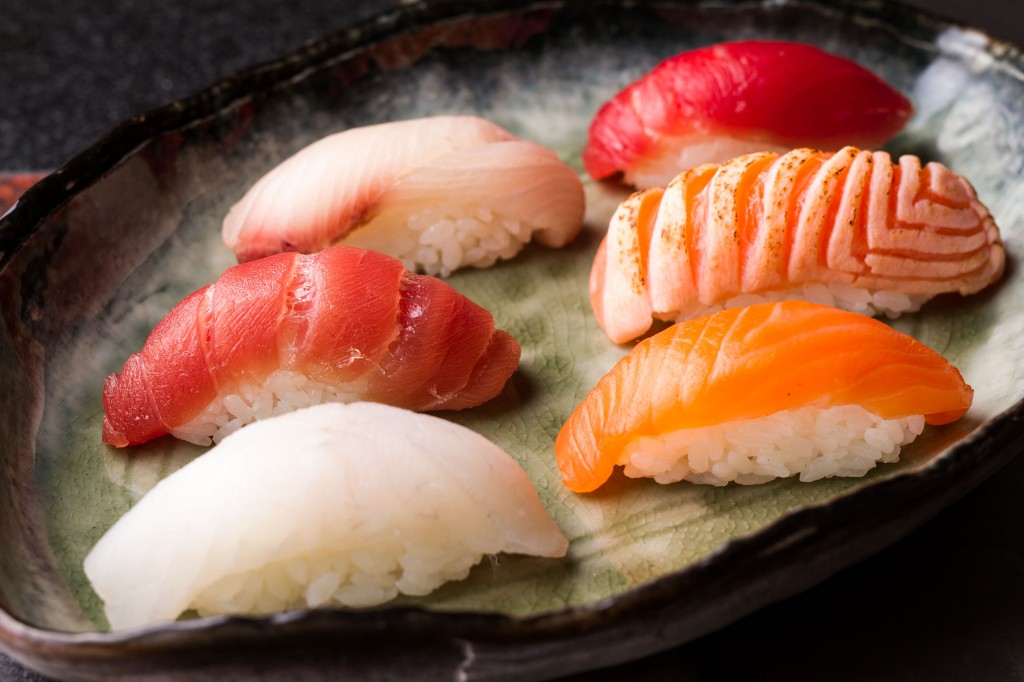 Sushi
Indulge in the artistry of sushi at our place, with carefully prepared pieces of fresh fish and delicious rice rolls. Each bite offers a harmonious interplay of textures and flavors for a true taste sensation.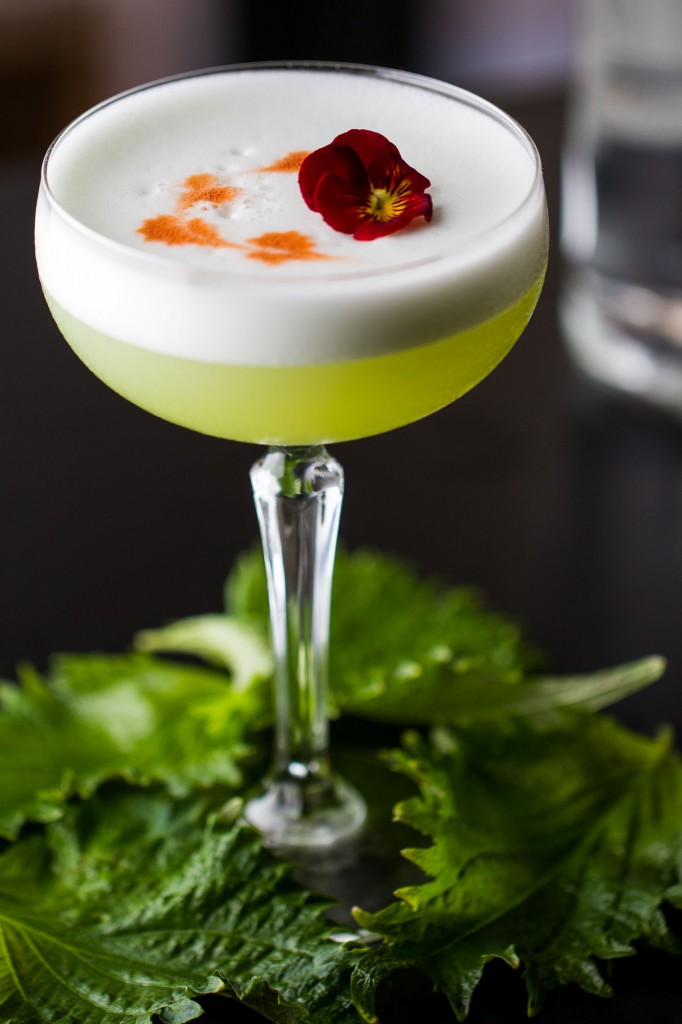 Cocktails
Discover our unique and sophisticated cocktails, inspired by nature and Japanese culture, perfectly crafted to complement your culinary experience.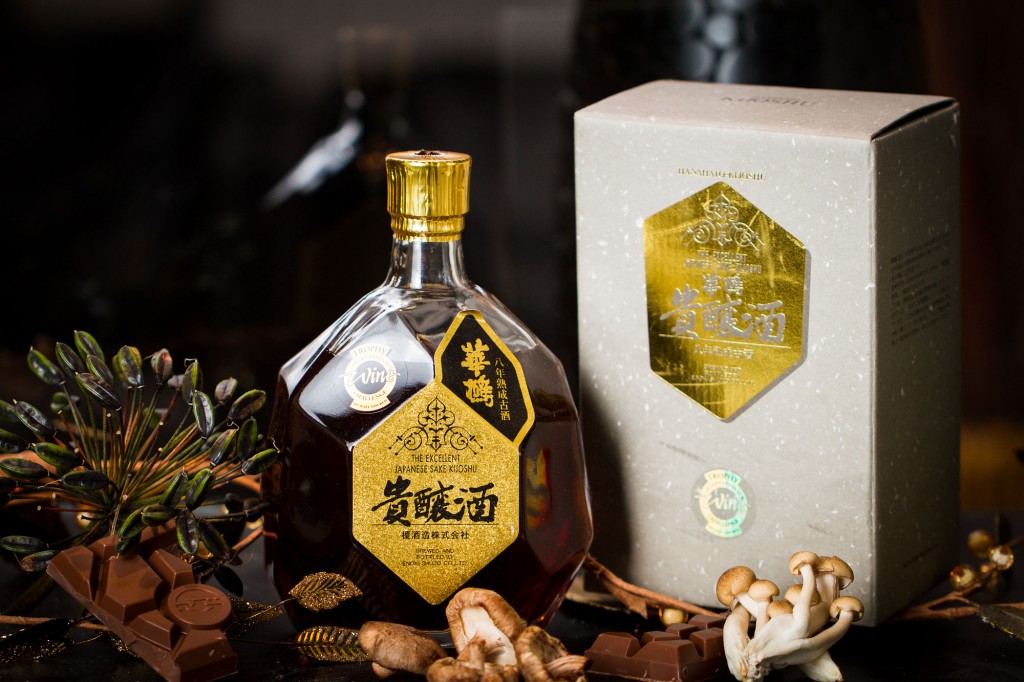 Wijnen & Sake
At Hosokawa, you can delight in being surprised by our exclusive selection of wines and refined sake, carefully chosen to pamper your taste buds and elevate your culinary journey to new heights.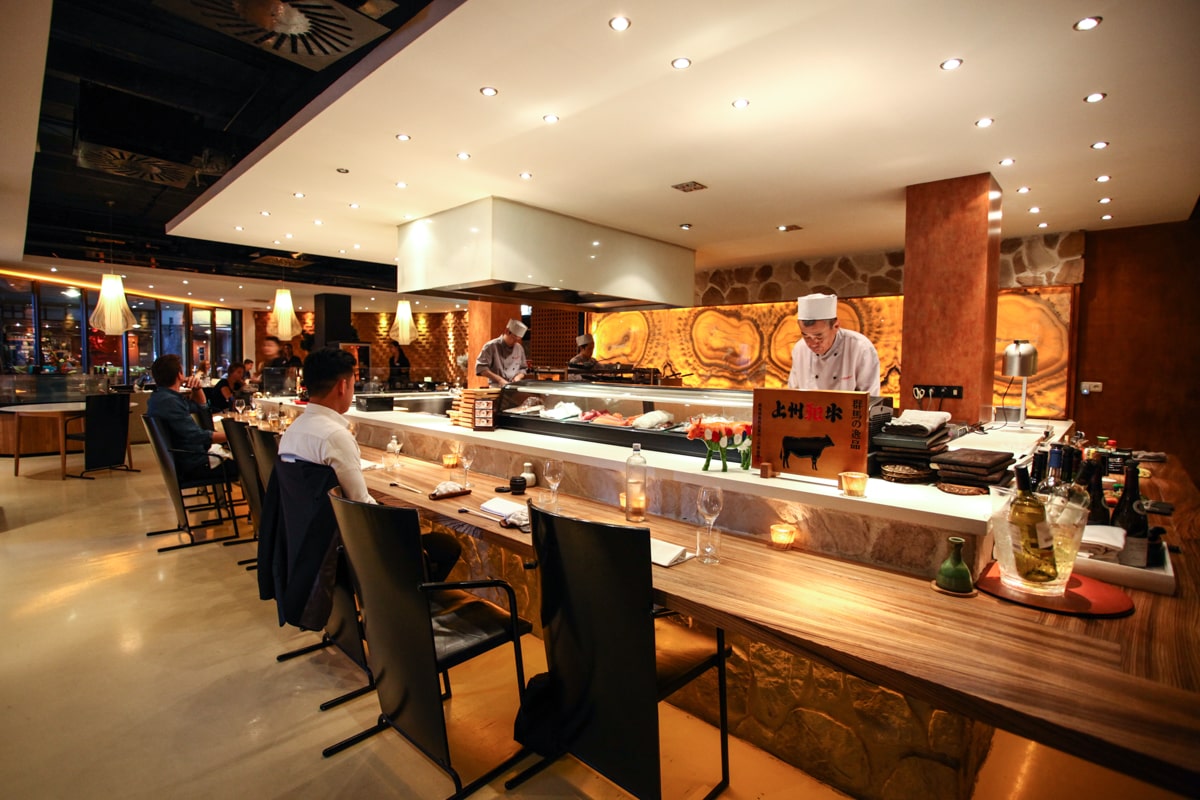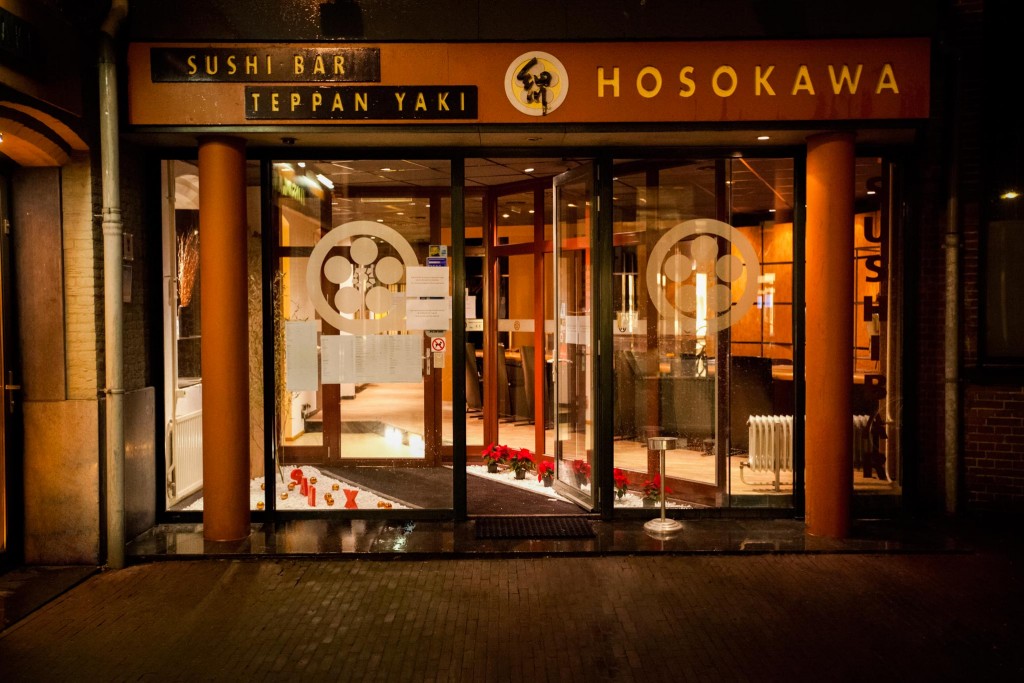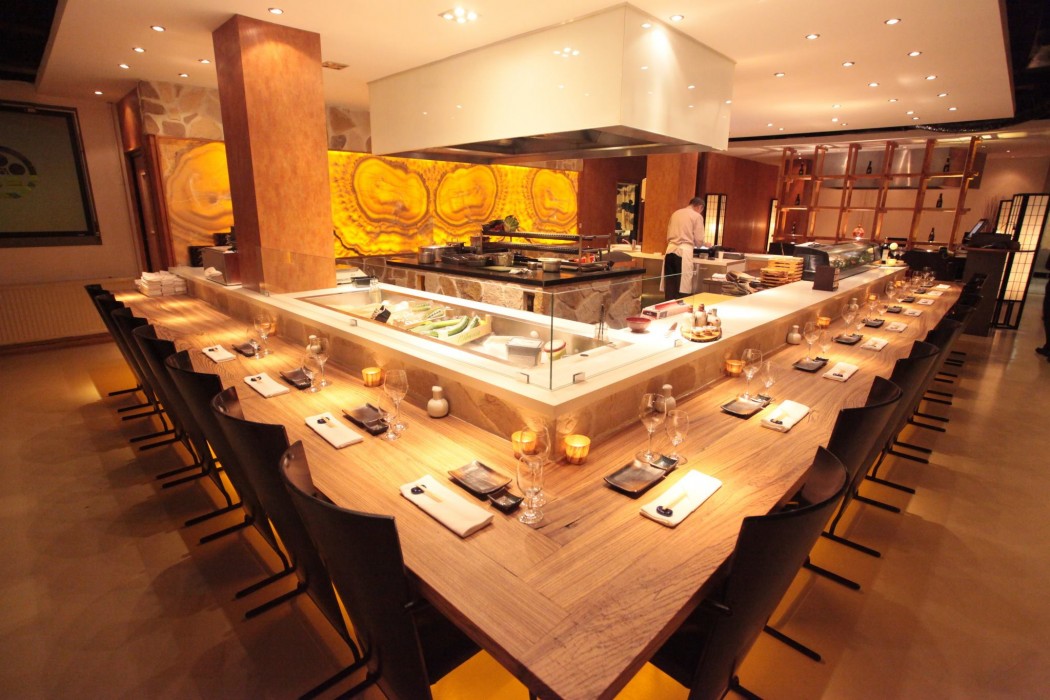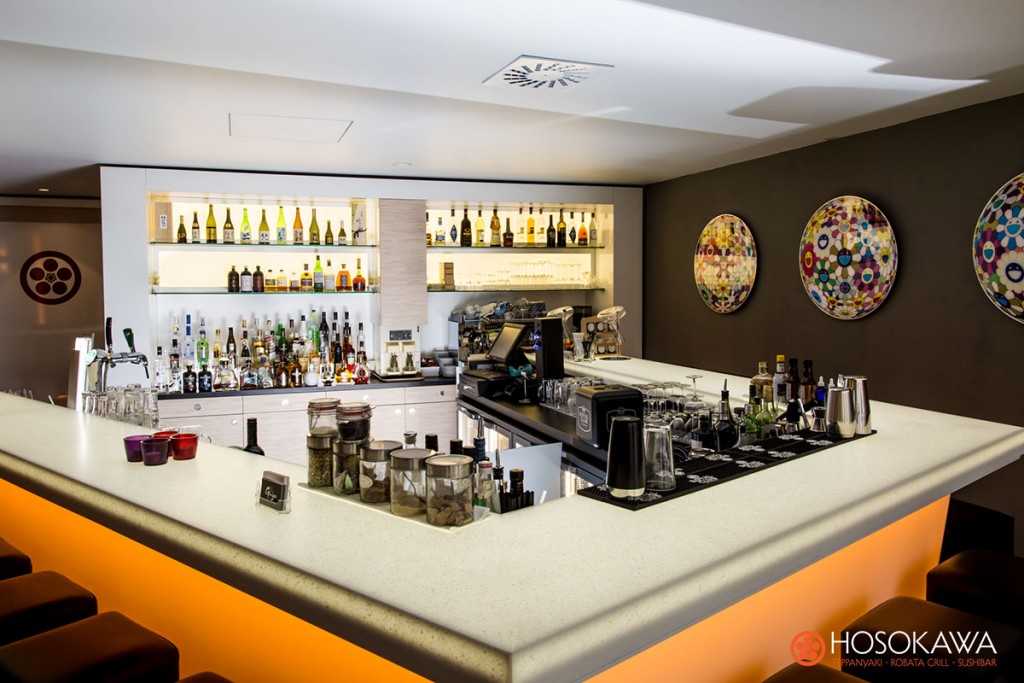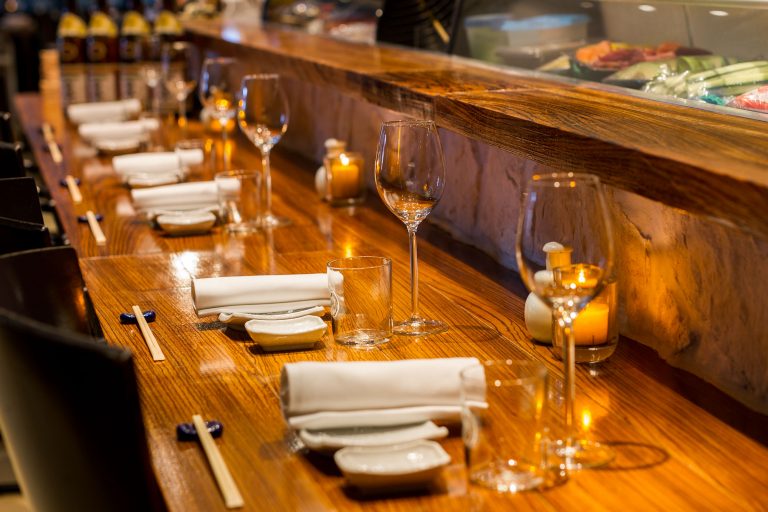 Authentic Japanese cuisine
Explore the delightful world of Japanese cuisine at Hosokawa, where we present traditional flavors with a modern twist. Our passionate chefs create a harmony of authenticity and innovation, making each bite a flavorful experience. Immerse yourself in our unique culinary journey and discover the magic of Japanese cuisine in a whole new way.
Cocktails
Our master mixologists unleash their creativity to craft unique and delightful cocktails. With carefully selected ingredients and a touch of Japanese flair, our cocktails offer an unparalleled taste experience. Admire our masterpieces behind the bar and indulge in an enchanting journey into the world of Hosokawa cocktails.
Atmospheric Restaurant
Experience authentic Japanese hospitality.
At Hosokawa, we value kindness and courtesy, serving our customers from the bottom of our hearts. Our dedicated international service team is ready to tailor your restaurant experience to your personal preferences. Your satisfaction is our top priority, and we strive to provide you with an unforgettable culinary journey.
Passionate Team
The art of Japanese culinary masterpieces.
At Hosokawa, we strive for nothing less than the highest quality, both in our ingredients and in our team. Our passionate kitchen brigade consists of talented chefs who have all been trained by Chef Hosokawa and shaped by experience and their love for Japanese cuisine. They start from the bottom and work their way up with dedication.
Traditional Japan
Embark on a Japanese Flavor Journey
Chef Hosokawa began his dream over 45 years ago as a Master Chef at the Okura Hotel in Japan. In 1992, Chef Hosokawa decided to open his own restaurant in the heart of Amsterdam. Since then, he and his team have achieved impressive results and have become masters of their craft. With experience, passion, and technique, we allow you to taste traditional Japan through our teppanyaki, authentic Japanese cuisine, and sushi.